Violin & Viola Lessons in Wichita
If you are looking for an experienced string music teacher for violin or viola lessons in the Wichita area, I would be happy to meet you. Often, scheduling a trial lessen is a good way to begin. Please submit the contact form or call me and we can discuss the details.
Elizabeth Kuefler Wallace
631-681-9113
---
Private Violin/Viola Studio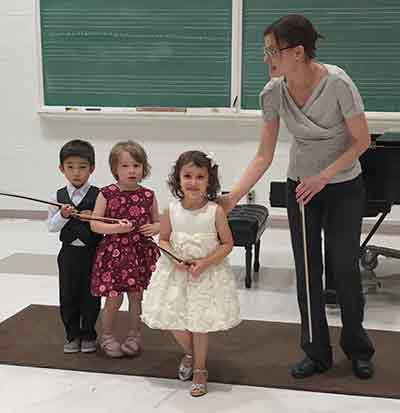 My private studio, located in College Hill, is geared toward young musicians in middle school and high school. I have over 18 years of private teaching experience on violin and viola. My students have gone on to academic and musical successes which include admittance to the Aspen Music festival, Boston University, Columbia University, the Curtis Institute of Music, the Juilliard School, Rice University, the Cleveland Institute of Music and many others.
I focus on working through technical issues to build a solid foundation, which allows students to achieve high levels of success in their musical careers. I have also helped students to successfully work through tendonitis and other physical challenges.